In web3, the community IS a part of your startup!

Here, the community is not merely a Discord or a Telegram group where you keep the participants engaged and softly promote your brand.

It's a part of your project.
They could be your users at the MVP stage or the token holders that will eventually take your mission ahead.
Ready to build your tribe & get ahead of the game?
These 7 proven strategies will turn your community from a ghost town to a bustling metropolis.
1. Promote A Mission
Let's accept it. No one will be a part of your community because they simply like your solution.

People like to get associated with something that has a higher purpose. Something that's bigger than a founder or their startup. People will join you on a mission.
Thus, as you encourage people to join your community - it's always essential to promote your mission more than anything else.
Here's What You Can Do -

Find a bigger purpose that you, your industry and your customers would like to dedicate their lives for.

Communicate a mission in your marketing campaigns that's relevant to what you're doing, but is beyond your product/service.

Stand for your people whenever needed.
2. Network & Collaborate
Collaboration is a key to success in the web3 ecosystem.
We all know how small the web3 world still is. Join hands with other players!
Reaching out to other communities, attracting members, and boosting impact through joint events, campaigns, and collaboration will significantly boost your community's growth.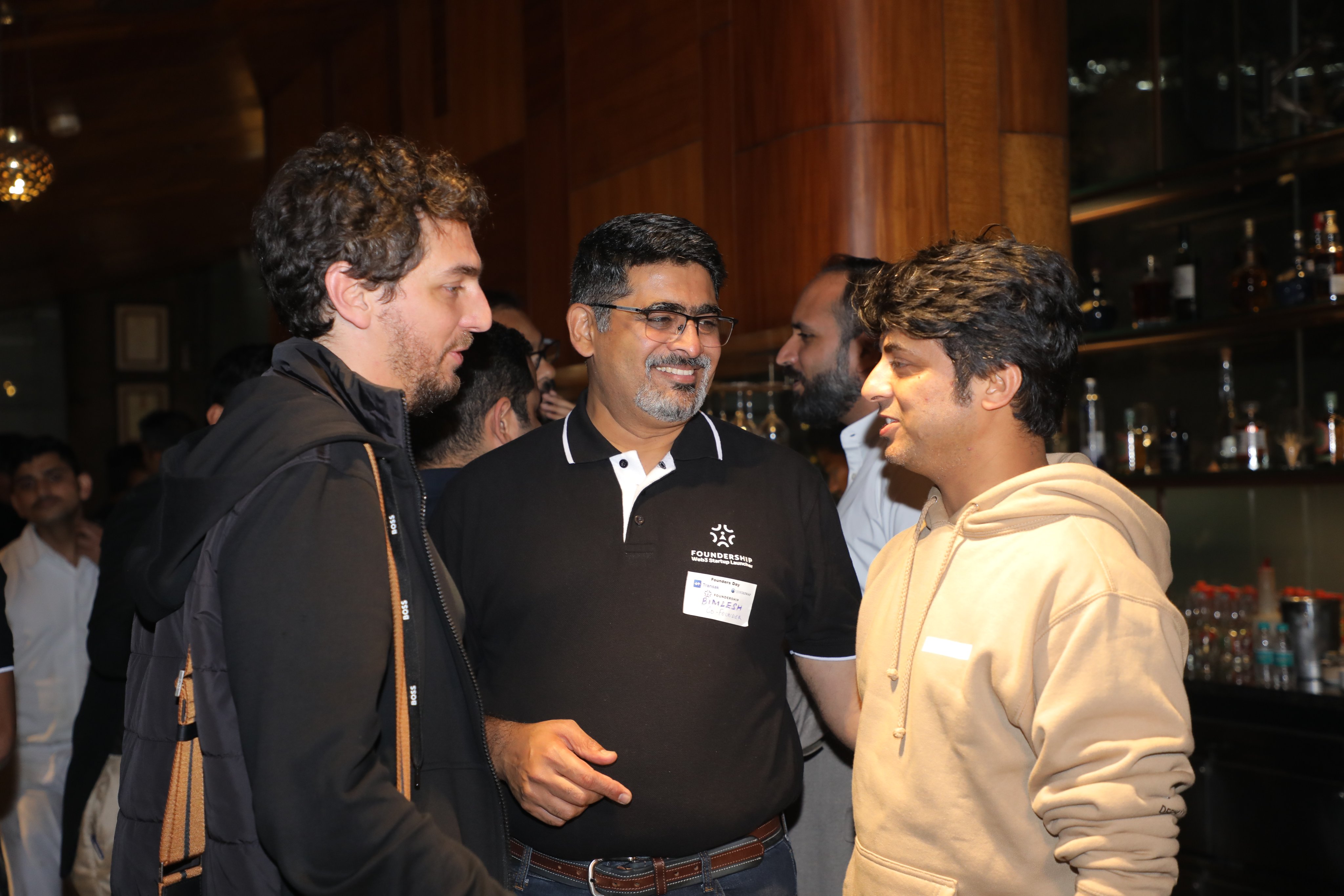 Here's What You Can Do -

Seek out & partner up with other communities or initiatives whose goals complement yours.

Host events such as online meetups, workshops, and webinars that will increase your exposure.

Collaborate on content creation, marketing campaigns, and other initiatives to reach a wider audience.
3. Host IRL Events
In the web3 startup world, it's easy to get caught up in the virtual realm of Zoom calls, Discord groups, and Telegram chats.
But there's no denying the unique impact that in-person interactions and IRL events have on building relationships and growing your community.
At such events, we have the opportunity to shake hands, make eye contact, and have meaningful conversations with the serious folks from the web3 ecosystem.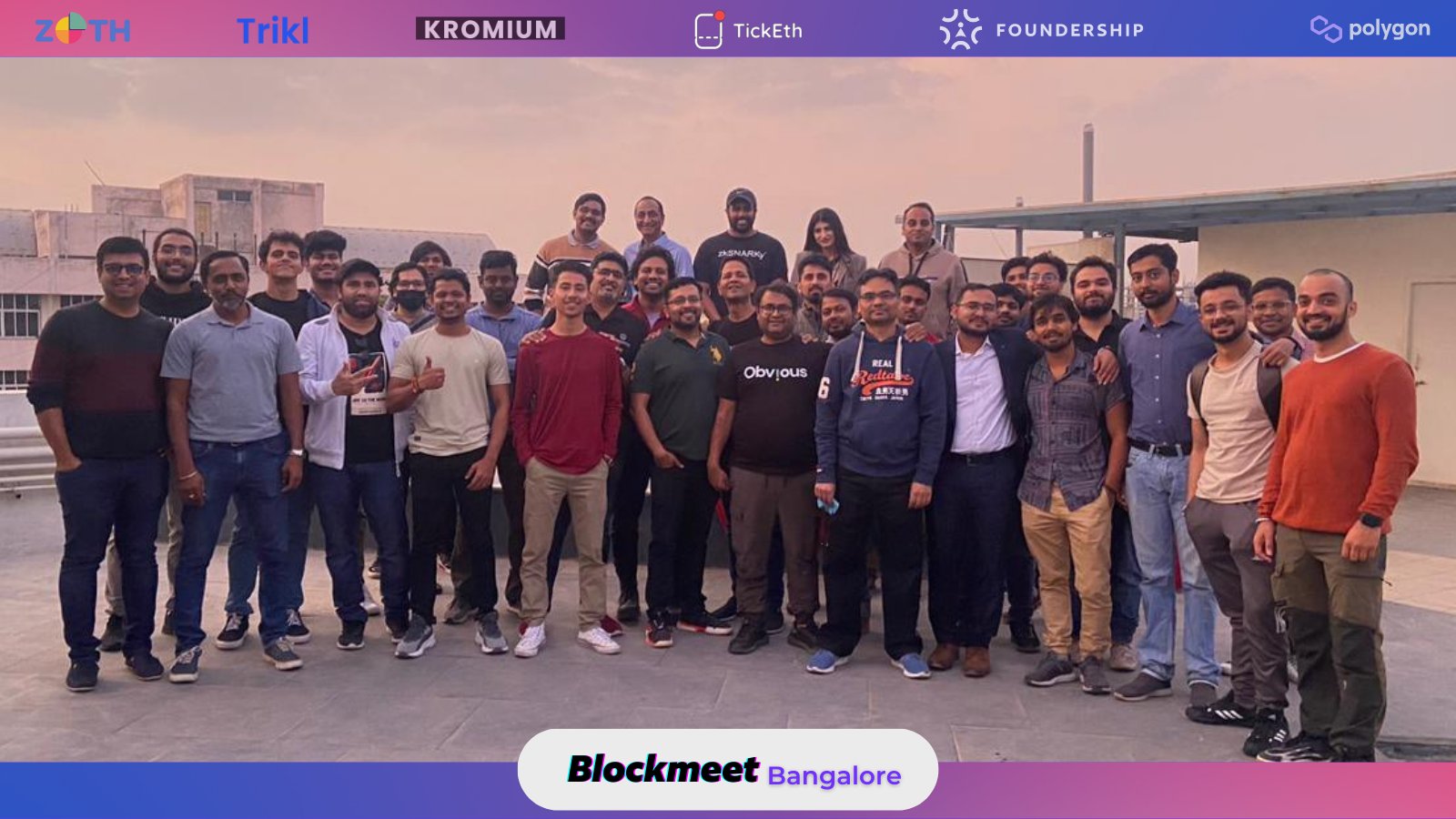 Here's What You Can Do -

Host your own (and participate in other) networking events and invite attendees to join your community. Incentivize them (eg. POAP) to do that.

Conduct meetups across major cities where your current community exists.

Host (or sponsor) educational or expo events in association with other companies whose target audience overlays with yours.
4. Create Valuable Content
Content creation is the ultimate tool for attracting new members, building relationships, and establishing your community as a thought leader.
With compelling content, you'll attract new members, build relationships, and establish your community as a thought leader in the web3 ecosystem.
Here's What You Can Do -

Write blog posts and create videos to educate your audience.

Start your own podcast to create thought leadership content.

Tell your story, and connect with your audience through social media.
5. Engage With Your Existing Community
Engaging with your existing tribe is crucial not just to avoid them fleeing away, but also for future growth.
By fostering relationships and gathering feedback, you build a strong foundation of support and create a ripple effect that attracts new members and drives the community forward.
Here's What You Can Do -
Interact with your community on a regular basis.

Run community initiatives that are based on a shared vision (and not merely around your product).

Incentivize your members for their loyalty.
6. Reach New People On Social Media
By running campaigns that allow people to participate, learn and share the word, you expand your horizon.
Such campaigns help you reach a wider audience, engage with your followers, and create a buzz around your community. (viral campaigning!)
By leveraging social media, you can get more people interested in your mission and build a strong online presence in the web3 ecosystem.
Here's What You Can Do -
Engage with your followers on social media, be it by replying to their comments, DMs / messages, etc.

Run contests or promotions to incentivize your followers for engaging with your community and spreading the word

Promote thoughts, ideas, stories, and a bigger vision through your content instead of just tips & tricks.
7. Reach Out To Influencers
Partnering with thought leaders and influencers that are relevant to your community can help you tap into their networks and reach a wider audience.
Collaborating with influencers can bring fresh ideas and resources to your community. It will surely drive innovation.
In the fast-paced web3 ecosystem, influencer marketing can help you stand out and keep your community growing.
Here's What You Can Do -
Find influencers who align with your community's goals, values, and target audience.

Partner up with experts for content creation such as blog posts, videos, and podcasts that showcase your community's expertise.

Reach out to influencers to give you a shout-out when you need to announce something that's of mutual interest (and return the favour).
Join The Community of Web3 Founders & Doers
In conclusion, building a community is a critical part of your web3 startup's success.
By implementing these 7 proven strategies, you can grow your tribe, drive engagement, and build a loyal following in the web3 ecosystem.
All things said and done, the key is to reach more people, engage with them on a deeper level, and provide value.
And if you're looking for a supportive community of web3 founders, doers, and believers that will help you shift your orbit, then look no further than joining the Foundership community on Telegram.
See you there!
Have any questions regarding - building a web3 community or entrepreneurship in general? Shoot us an email at we@foundershiphq.com.